Volunteer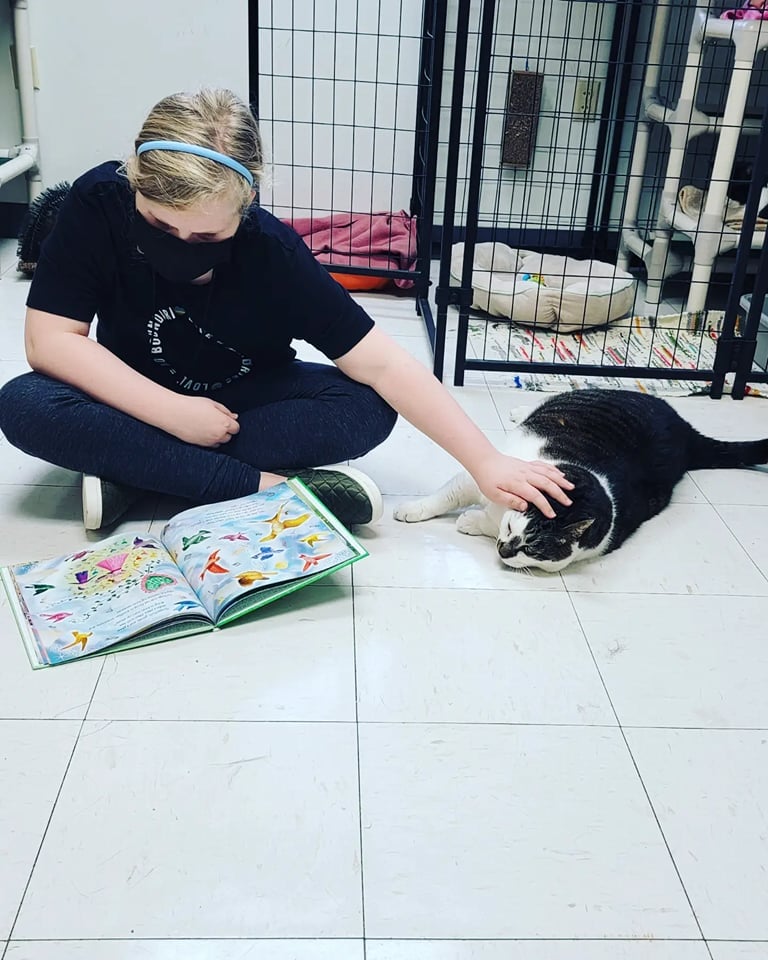 Thank you for considering volunteering at QCAWC! Please register below to attend our Volunteer Orientation.

Training is held the first Wednesday of every month at 5:30 p.m. (we do not however hold a training in December due to the holiday).

Our next training is Wednesday, April 5th, 2023.
A parent must accompany volunteers under 16 years of age at orientation and training and while volunteering.

Please complete the form below and submit your information to us. If you have any questions you may email Patti McRae at: patti@qcawc.org
After completing this training, you will be able to volunteer.
We currently have volunteer opportunities in these areas:
Administrative
Foster Care
Fundraising
Walking Dogs
Socializing with Cats
Reading to Animals
Education
Special Events
Animal Enrichment
Clinic Assistance - contact Shayenne 309-787-6830 or shayenne@qcawc.org