Volunteer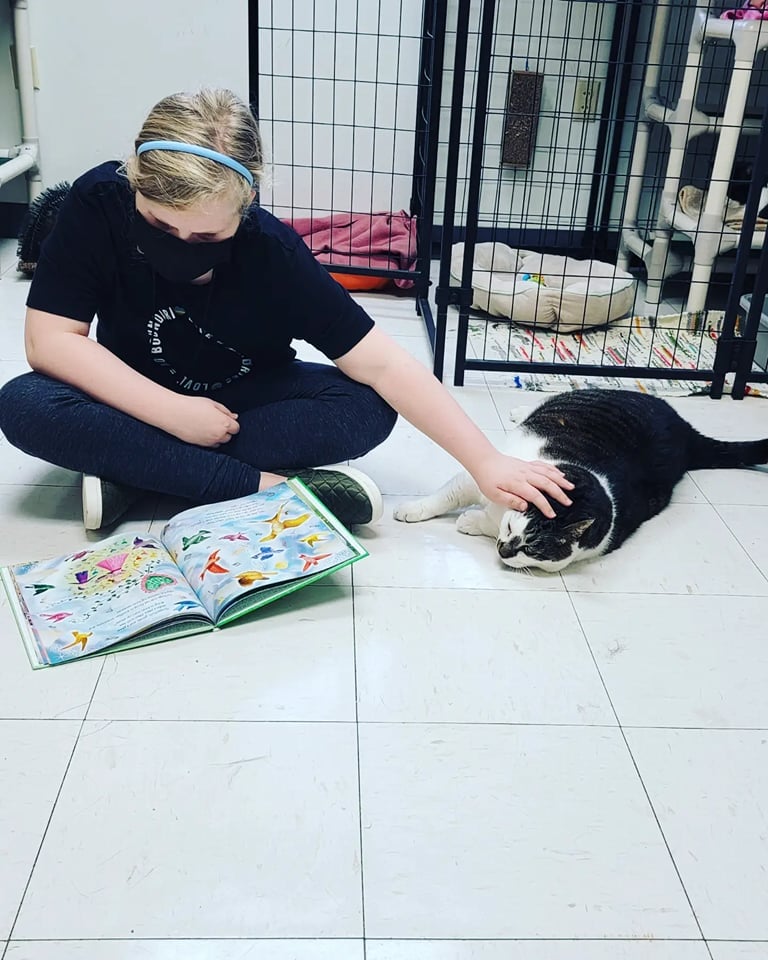 Thank you for considering volunteering at QCAWC! If you are interested in becoming a volunteer you will need to register to attend our Volunteer Orientation by contacting Patti McRae at 309-787-6830 Option #3 Ext. 13. or email Patti at patti@qcawc.org

Training is held the first Wednesday of every month at 5:30 p.m. (we do not however hold a training in December due to the holiday).

Volunteer are required to show proof of COVID-19 Vaccine. (exception due to medical reasons or religious beliefs will be considered)

A parent must accompany volunteers under 16 years of age at orientation and training and while volunteering.

You MUST register in advance by calling or emailing Patti McRae at 309-787-6830 Option #3 Ext. 13 or patti@qcawc.org

After completing this training, you will be able to volunteer.
We currently have volunteer opportunities in these areas:
Administrative
Foster Care
Fundraising
Walking Dogs
Socializing with Cats
Reading to Animals
Education
Special Events
Animal Enrichment
Clinic Assistance - contact Janell 309-553-4998 or janell@qcawc.org