Paws to Recycle
Reduce, Reuse, Recycle, & Rescue!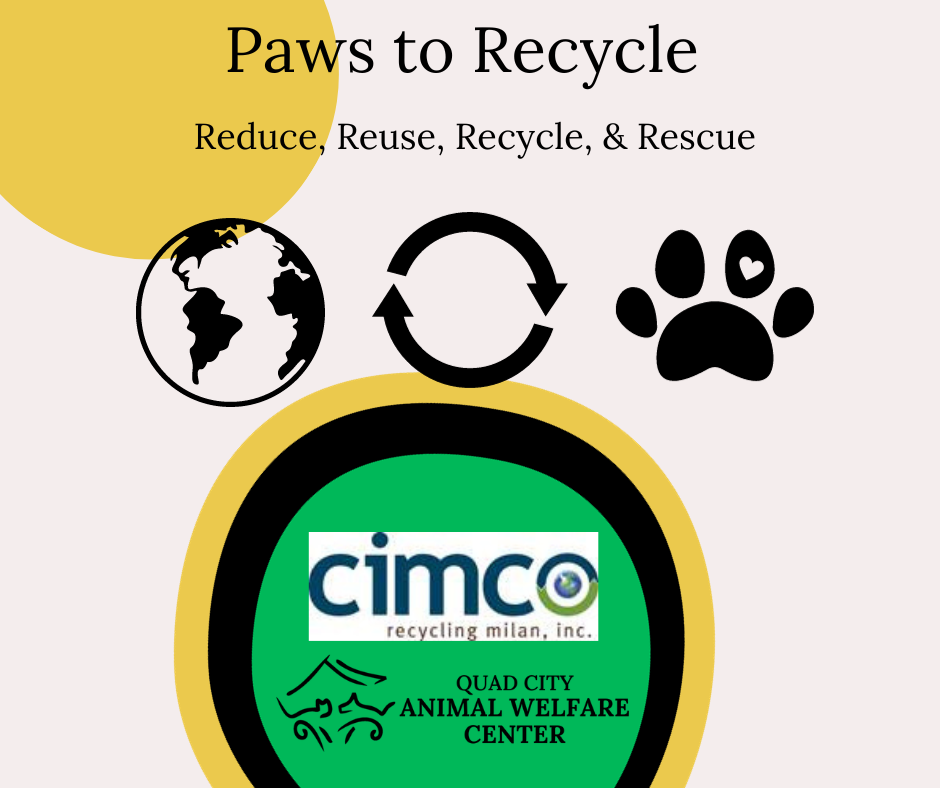 Join QCAWC & Cimco Recycling Milan, Inc for the Paws to Recycle Program!
Here's how it works: Take your recycling to Cimco Recycling Milan, Inc and ask them to donate your $$$ from recycling back to the Quad City Animal Welfare Center!
Recycling reduces waste sent to landfills and incinerators.
Recycling prevents pollution.
Recycling conserves natural resources.
Recycling conserves energy.
Recycling creates jobs, producing economic benefits.
And now through Paws to Recycle - Recycling will help make a difference in your community and in the lives of homeless animals!
Here is a LIST OF ITEMS that you can take to have recycled!
Cimco Recycling located at 1709 1st Avenue East in Milan is a full-service scrap metal yard occupying 8 acres just south of Interstate 280 near the Quad City airport.