Spay & Neuter Procedure
To schedule an appointment please contact our Spay/Neuter & Wellness Clinic at 309-787-6830 Option #2.
The QCAWC Spay/Neuter Clinic offers spay/neuter procedures for dogs, puppies, cats, and kittens by appointment only. Please call (309) 787-6830 Option #2 for pricing and to make an appointment.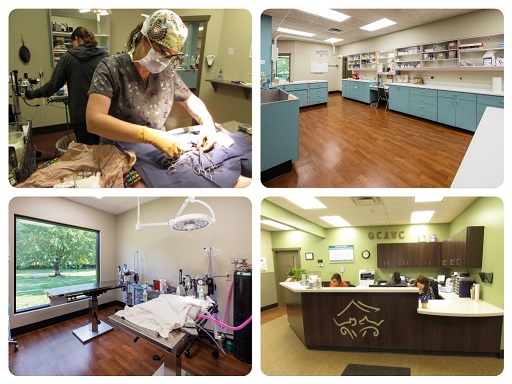 Please note for the health and welfare of your pet, each pet will be given a pre-operative exam.
We promote and perform early age spaying and neutering. Surgeries can be performed as early as 8 weeks old once your pet weighs 2 pounds but should be done prior to the animal reaching 6 months of age.
Our Spay/Neuter & Wellness Clinic is a 7,000 square foot modern facility featuring state of the art equipment. We use progressive surgical techniques, anesthesia, and animal handling.

We require every animal that comes in for spaying/neutering to be updated on their rabies vaccine (applies to animals four months and older). You will be required to show proof of a rabies vaccine (previous records) or get a rabies vaccine done on the day of the surgery appointment. It is for your pet's safety, the public's safety, and our staff's safety. Thank you for your understanding.
The Quad City Animal Welfare Center Spay/Neuter & Wellness Clinic is located at 612 1st St. W. in Milan, IL.
Type of pet
Spay
Neuter
Cats
$65
$35
Dogs 50lbs or less*
$110
$95
Dogs 51-74lbs*
$120
$105
Dogs 75lbs and over*
$150
$130
E-Collar available for $12
Post-op pain medication available for $6
*Due to the increased difficulty with the surgical process, any female dog that is considered to be overweight or not within the normal, healthy weight range for their breed (which will be assessed on an individual basis by our vet), there will be a $10 - $25 increase in price above the original cost for a dog spay.