Become a QCAWC Foster!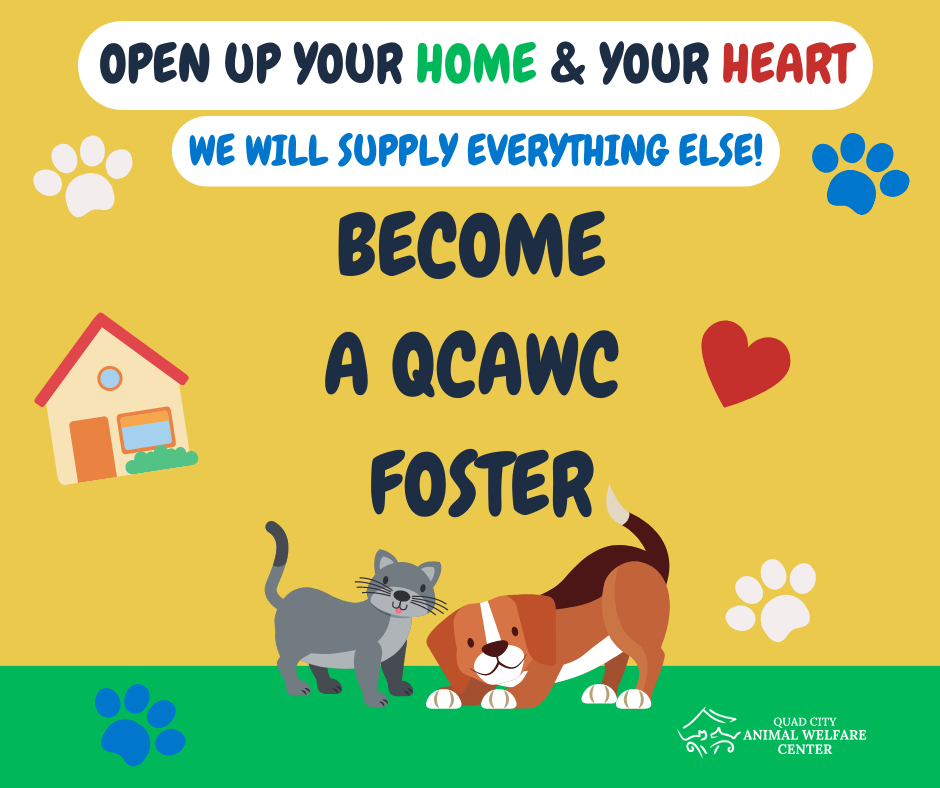 The Quad City Animal Welfare Center is looking for volunteers to foster dogs, puppies, kittens, mommas, adult cats, and small animals. Animals may be placed in foster homes for a variety of reasons: Illness, injury, too young for adoption, etc. By offering your time, energy, love, and home to an animal in need, you help prepare them for adoption into a permanent home. You also create valuable space in the shelter to accommodate other animals. Fostering may be needed anywhere from a few days to a few months! Just let us know what works for you!

The Quad City Animal Welfare will supply you with all the resources - you supply the HOME & LOVE!
For more information on becoming a QCAWC Foster contact Cameron Johnson, Outreach Coordinator at 309-787-6830 Option #3 Ext. or cameron@qcawc.org.
Before becoming a QCAWC Foster, please fill out and submit the QCAWC Foster Application.