Become a QCAWC Foster!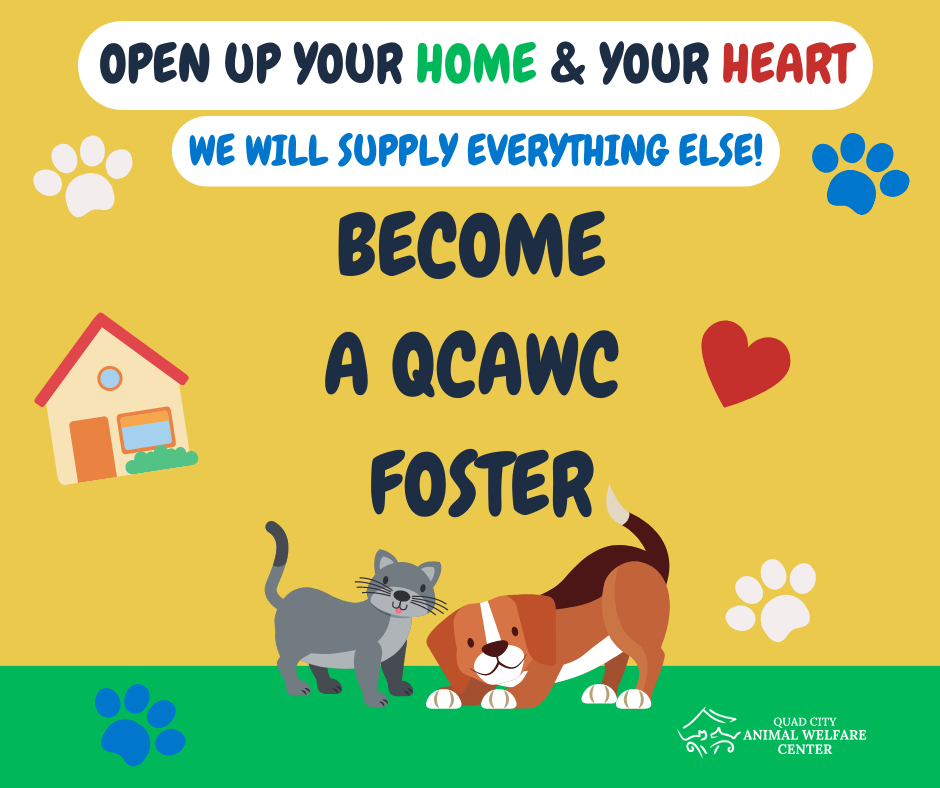 The Quad City Animal Welfare Center is looking for volunteers to foster kittens, mommas, adult cats, and small animals. Animals may be placed in foster homes for a variety of reasons: Illness, injury, too young for adoption, etc. By offering your time, energy, love, and home to an animal in need, you help prepare them for adoption into a permanent home. You also create valuable space in the shelter to accommodate other animals. Fostering may be needed anywhere from a few days to a few months! Just let us know what works for you!

The Quad City Animal Welfare will supply you with all the resources - you supply the HOME & LOVE!
If you would like more information regarding fostering cats, kittens, and small animals please attend our Foster Orientation Wednesday, April 19 a 2:00 pm. You must register to attend, by calling Amber at 309-787-6830 Option #3 Ext.15, or email her at amber@qcawc.org. Please fill out and submit the QCAWC Foster Application.
We currently are not in need of any additional dog or puppy fosters.