"Paw'ty at the Pub
Sat., July 30th, 2022 | 11:00am to 11:00pm
---
"Paw"ty at the Pub
A human "paw'ty for furry friends!
Enjoy raffles, drinks, food, karaoke, and music by Funktastic 5!
Raffles will start at 11:00 am and you do not need to be present to win.
Pulled pork dinners will be served starting at 11:00 am through dinner.
Karaoke from 1:00 pm to 5:00 pm.
Dance the night away with Funktastic 5!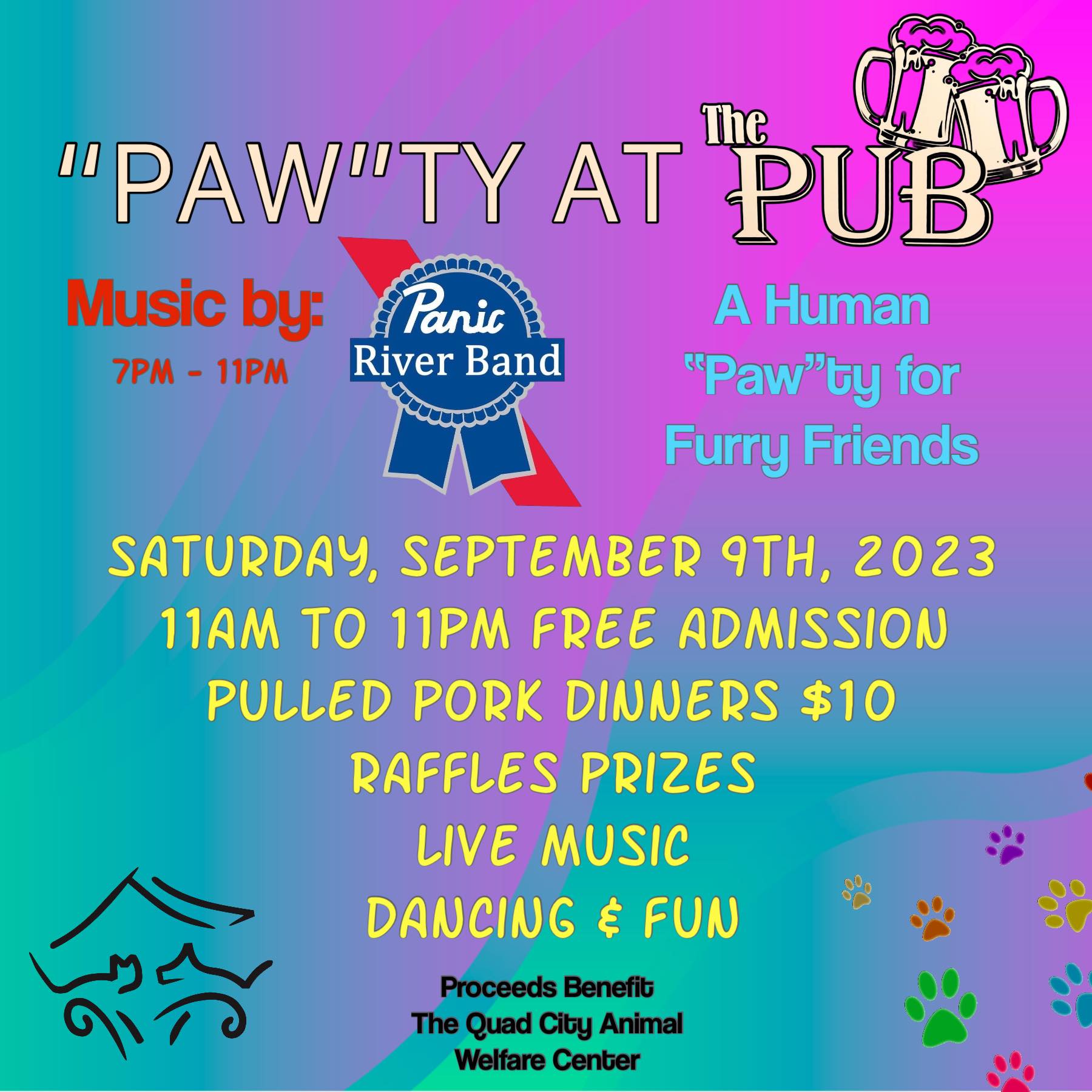 The Pub is located at 426 1st Ave W, Milan
All proceeds will benefit QCAWC!