Round-Up to Save Lives
Round-Up your everyday purchases and help save the lives of homeless animals!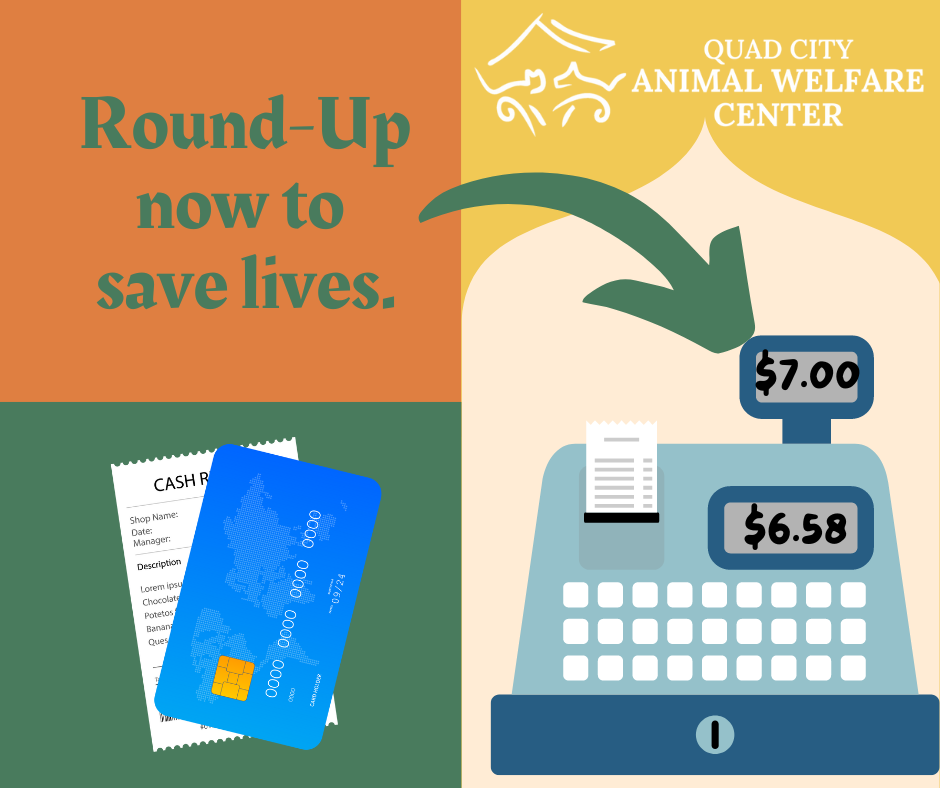 Create an ACCOUNT - Link Your Cards - Make an IMPACT!

Sign up to today to start supporting Quad City Animal Welfare Center dba The Humane Society of Rock Island County.
It just takes a few minutes to complete your RoundUp App profile and then your RoundUps are automatically tracked and donated to us on the last day of each month.
You can even set a minimum and maximum donation amount to stay on budget.

Round-Up NOW to save lives!