Fur-ever Friends Pet Care Riddles & Tips for Kids
The Quad City Animal (QCAWC) is excited to release our Pet Care Riddles & Tips for Kids book, Fur-ever Friends. This project was made possible by grant funding received from The Rock Island Community Foundation. Fur-ever Friends was written by QCAWC Community Services Director Stacey Teager and QCAWC volunteers Dee Anderson and Linda Taylor, illustrated by Rock Island High School Art Students, and designed courtesy of Mary Talbert. The Quad City Animal Welfare Center created Fur-ever Friends to teach children proper pet care. Research shows reading aloud to children teaches compassion and strengthens their reading skills. Books will be read and donated to schools, libraries, and community organizations through out the Quad Cities. All proceeds from Fur-ever Friends benefit QCAWC.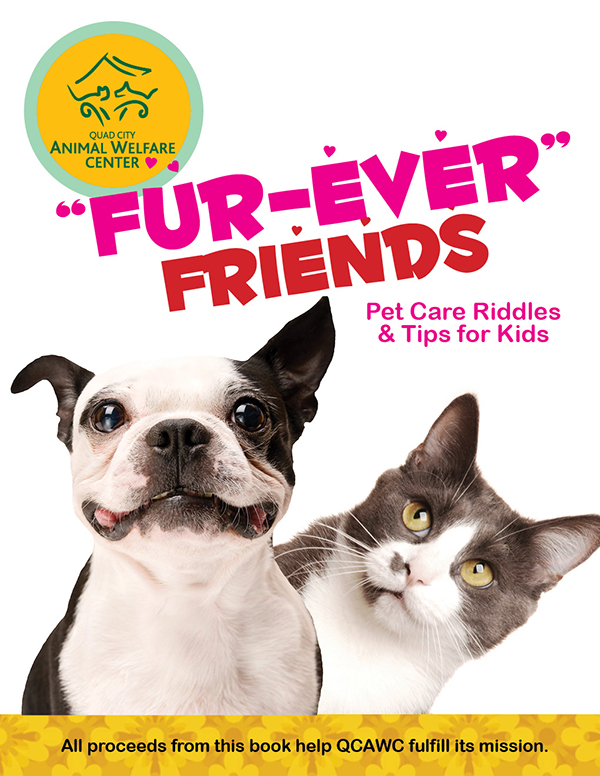 Copies of Fur-ever Friends are available for a $5.00 donation per book plus shipping cost.